SINO-AGRI UNION Testing Center passed the shortlist of the fourth batch of fine chemical reaction safety risk assessment review
---
In order to promote the safety risk assessment of fine chemical reactions and improve the intrinsic safety level of enterprises in the industry, according to the relevant requirements of the "Guiding Opinions on Strengthening the Safety Risk Assessment of Fine Chemical Reactions" (Safety Supervision Administration No. 3 [2017] No. 1), China Chemical Industry Association Organized experts to review the basic conditions, equipment and facilities, personnel composition and report quality of the fourth batch of fine chemical reaction safety risk assessment institutions and issued relevant notices recently. The SINO-AGRI UNION testing center has undergone primary selection, on-site defense and expert review. After strict review and other links, the list was successfully shortlisted.
Since 2014, the SINO-AGRI UNION Testing Center has been conducting risk research and assessment of fine chemical processes. The testing center is accredited by CNAS for analysis and testing and chemical process risk assessment, and is equipped with multiple sets of advanced equipment for analysis and testing, reaction safety risk assessment, and chemical process research, including ultra-high performance liquid chromatography tandem mass spectrometer, gas chromatography mass spectrometer, Liquid chromatography, gas chromatography, ion chromatography, infrared spectrometer, ultraviolet spectrophotometer, automatic reaction calorimeter, adiabatic acceleration calorimeter, rapid screening calorimeter, differential scanning calorimeter, flash point meter, minimum ignition Energy tester, thermogravimetric and synchronous analyzer, Corning microchannel reactor, parallel reactor, moisture analyzer, etc., with high R&D level and technical service capabilities. After years of technical accumulation and precipitation, the testing center has formed a high-quality professional team, which will wholeheartedly provide professional safety risk assessment for chemical enterprises and escort chemical production safety.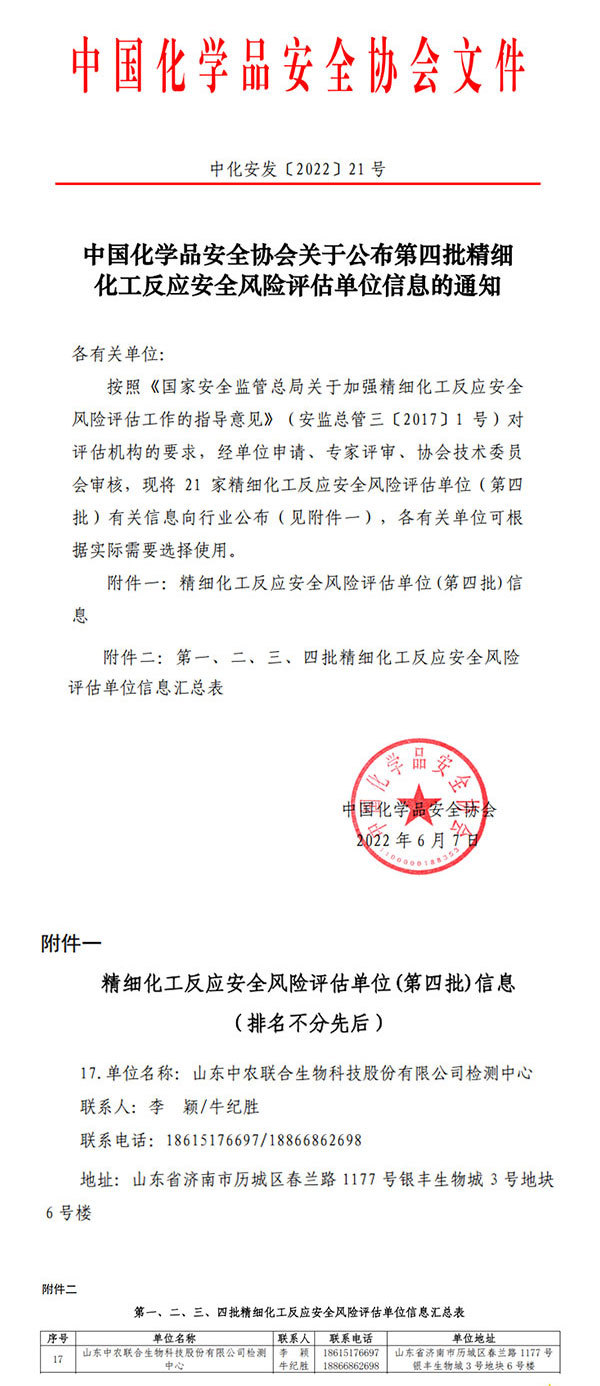 ---

The main products are pesticides, intermediates and pesticides, fungicides and herbicides such as imidacloprid, acetamiprid, (E)-nitenpyram and pyridaben.
Contact Information
14th Floor, Block A, Golden Times Square, No. 9999, Jingshi Road, Jinan Area of China (Shandong) Pilot Free Trade Zone.
---