Children's Caring Action, "Hope Cabin Charity Donation
---
In 2022, the launching ceremony of Tai'an "Hope House" charity donation and "520 Charity Season" event was held in Tai'an Company. Zhu Yanhua, Secretary of the Tai'an Youth League Municipal Committee, Zhang Qing, Deputy Secretary of the Daiyue District Committee, and Qi Laicheng, cadres of the Youth League Committees of various counties and cities, and Executive Director of Tai'an Company attended the event.
At the launching ceremony, Qi Laicheng, on behalf of Tai'an Company, donated 80,000 yuan to the "Hope House" construction fund, hoping to help improve the living environment of more impoverished children, help them build confidence, and turn the love given by the society into motivation for learning. Repay the society with excellent results. Zhu Yanhua and Zhang Qing presented the "Hope House" child care project love unit plaque to Tai'an Company.
The "Hope House" child care action focuses on children aged 8 to 14 in distress. Through the creation of existing housing partitions and other forms, the "Hope House" is planned, designed, and furnished, equipped with necessary furniture and learning supplies to improve children's living and learning environment. .
In the future, the company will continue to integrate the concept of social responsibility into the blood of the enterprise, make social responsibility an important part of the corporate culture, establish a good corporate image, and transform the positive energy of repaying the society through social welfare undertakings into the driving force for corporate development, So as to promote the sustainable development of enterprises.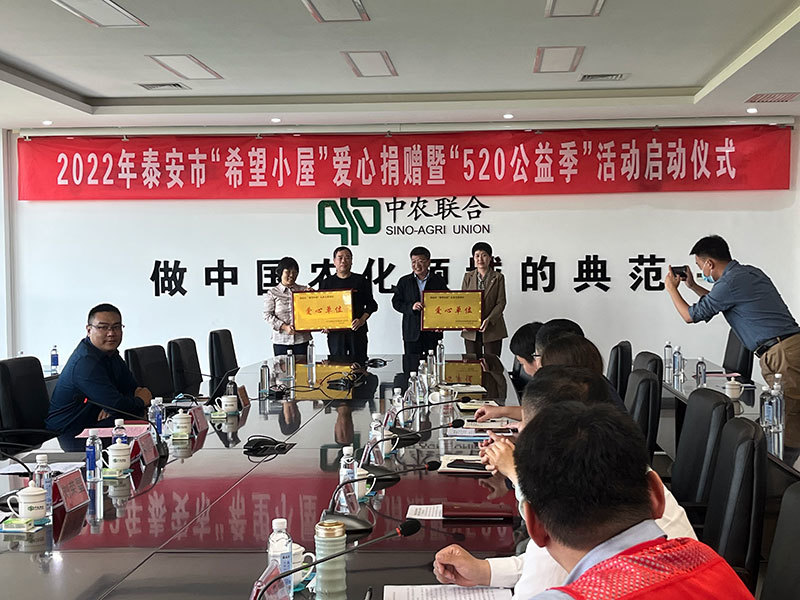 ---

The main products are pesticides, intermediates and pesticides, fungicides and herbicides such as imidacloprid, acetamiprid, (E)-nitenpyram and pyridaben.
Contact Information
14th Floor, Block A, Golden Times Square, No. 9999, Jingshi Road, Jinan Area of China (Shandong) Pilot Free Trade Zone.
---