Company Profile
---
Shandong Sino-Agri United Biotechnology Co.,Ltd.(hereinafter referred to as the "sino-agri union"),Founded in 2006, is a research and development, production, sales in one of the modern state-designated pesticide enterprises, affiliated to the Chinese agricultural capital group. It is a whole industry chain pesticide production enterprise specializing in the research and development, production and sale of pesticide intermediates , crude drugs and preparation products, the main products are Imidacloprid, Acetamiprid, (E)-Nitenpyram, pyridaben and other pesticides, intermediates and pesticides, fungicides, herbicides products. The company is the Vice-chairman Unit of China Pesticide Industry Association, the Chairman Unit of Shandong Pesticide Industry Association , the Vice-chairman Unit of Shandong High-end Chemical Industry Development Promotion Association, THE MEMBER Unit of China Pesticide Development and Application Association, it ranks 47rd in the sales volume of pesticide industry in China in 2021, with sales of 1.467 billion yuan. Wholly-owned subsidiary of Shandong United, Weifang Sino-agri Union as the state designated pesticide production enterprises.
The company is committed to "being a model in the field of agrochemical in China" , adhering to the corporate values of "Innovation and excellence, brand quality, sincerity and excellence, create win-win" , and focusing on the production of "high-efficiency, low-toxicity, ecological safety" pesticide products, adhering to the "dedicated, professional and efficient" service standard, after years of technical research and development, process optimization and channel construction, the company has formed a complete pesticide research and development, production and sales system , the integrated management system of safety, environmental protection, health and quality is constructed, which has the advantage of complete industrial chain of " intermediate + crude drug + preparation" , for the domestic and foreign agrochemical industry and the majority of users to provide safe , environmental protection, high-efficiency, low-toxic pesticide raw medicine, preparation products.
The company has obtained 28 invention patents, the research and Development Center has been assessed as the Shandong Provincial Enterprise Technology Center, the subsidiary company Shandong Union has been assessed as the high-tech enterprise. The creation and application of the company's innovative product fluoroether bacterial amide was evaluated by the Chinese Pesticide Industry Association as the First Prize of the Pesticide Innovation Contribution Award of the 10th China Pesticide Industry Association, has Participated in Acetamiprid soluble powder (HG/T5117-2016) , (E)-Nitenpyram (HG/T5438-2018) and other 14 industry standards. "Liannong brand" IMIDACLOPRID, Acetamiprid original drug is recognized as "Shandong famous brand product" , Imidacloprid, Acetamiprid, Pyridaben and other original drug products by virtue of quality and cost advantages, successfully entered major pesticide markets in Southeast Asia, South Asia, the Middle East, Europe and the United States
Sino-Agri United is to be a model in chinese agricultural field.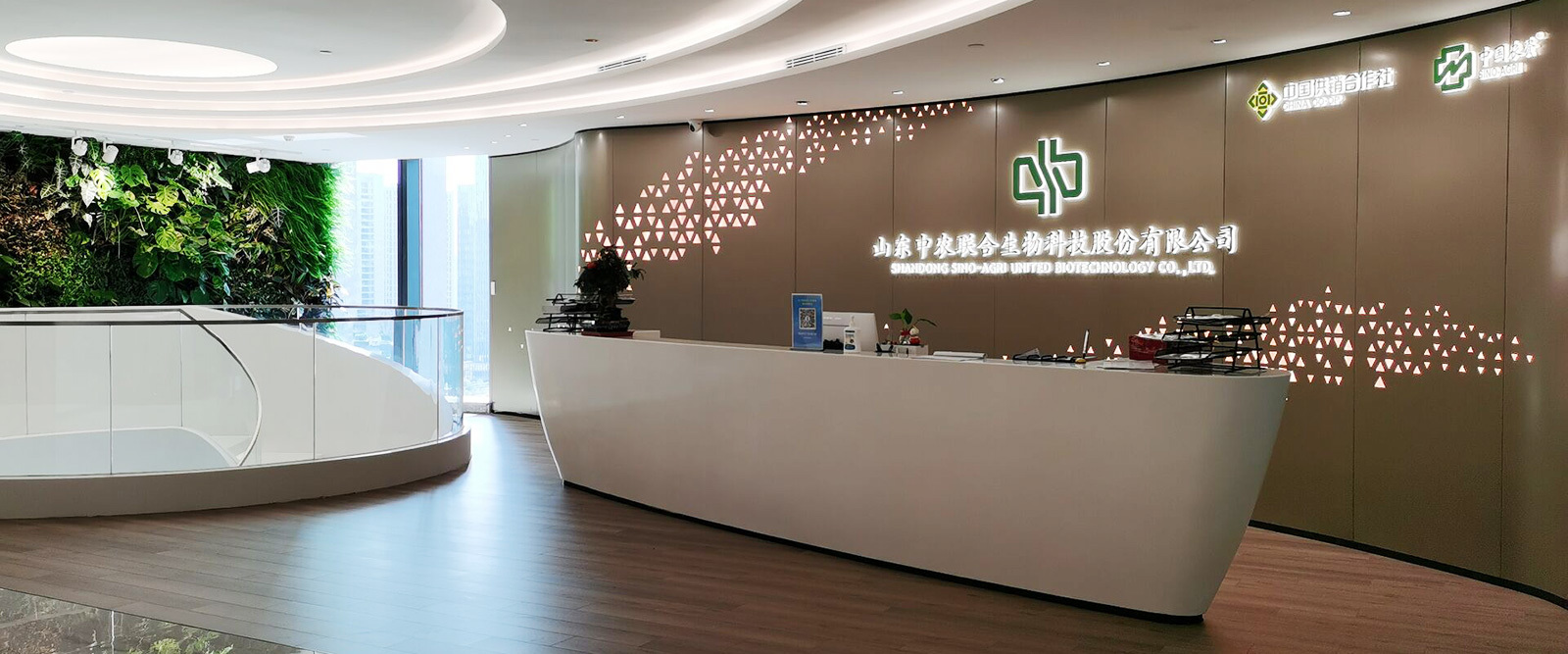 The main products are pesticides, intermediates and pesticides, fungicides and herbicides such as imidacloprid, acetamiprid, (E)-nitenpyram and pyridaben.
Contact Information
14th Floor, Block A, Golden Times Square, No. 9999, Jingshi Road, Jinan Area of China (Shandong) Pilot Free Trade Zone.
---