Safety production month series of activities
---
June 2022 is the 21st National "Safety Production Month", and this year's theme is "Comply with the Safety Production Law and be the first responsible person".
Guided by Xi Jinping Thought on Socialism with Chinese Characteristics for a New Era, SINO-AGRI conducts in-depth study and publicity of General Secretary Xi Jinping's important expositions on work safety, and implements the Work Safety Law, the Fifteen Measures for Work Safety, and the Provincial Party Committee and Government's "Eight Production Safety Measures". Grasp" 20 innovative measures, promote the establishment of the concept of safe development, strengthen the implementation of safety production responsibilities, make every effort to do a good job in safety production, resolutely prevent the occurrence of various accidents, ensure the company's safe and stable production, and build for the successful convening of the 20th Party Congress Stable security environment.
Specific work measures:
1. Establish and improve the company's safety production responsibility system. Improve the "Safety Production Responsibility System", sign the 2022 Safety and Environmental Protection Responsibility Letters step by step, and establish a safety production work system of "responsibility at all levels, everyone is responsible, and everyone is responsible for their own".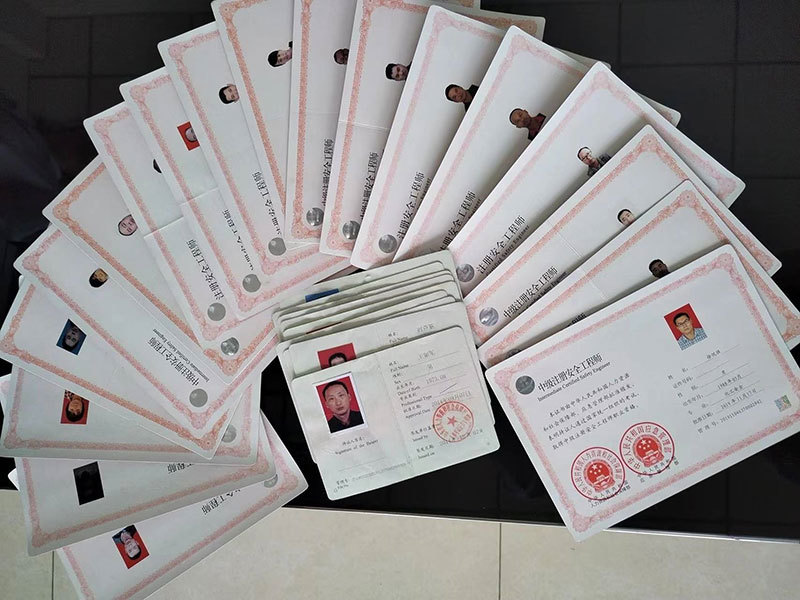 2. Continuously improve enterprise safety production management. Continue to improve the scientific, professional and standardized level of safety management, and establish a safety technical team. The company has established a registered safety engineer station, which encourages and motivates registered safety engineers to actively engage in and participate in safety production management. It conducts activities in the station once a month to study safety production work according to the company's actual situation.
3. Improve and improve the enterprise security risk screening and governance mechanism. In the first half of the year, Tai'an Company carried out 178 safety hazard investigations of various types; Weifang Company conducted 2,203 hidden hazard investigations, all of which have been rectified.
4. Strengthen capital investment in safety production. More than 6 million yuan has been invested in facilities such as fire emergency equipment, safety protection supplies, new hazardous waste warehouses, and biochemical pool upgrades.
5. Strengthen the management of emergency plans and strengthen emergency drills. In the first half of 2022, more than 20 drills on on-site disposal plans were completed, including comprehensive drills, special drills on major hazards, and on-site disposal plan drills.
6. Do a good job in safety production training for employees. Strengthen the safety production awareness of all employees, focus on the training and learning of the chemical safety education platform on the basis of the three-level safety education and training; secondly, focus on the pertinence and effectiveness of the on-the-job employees, focusing on learning the characteristics, active hazards, Storage contraindications and emergency measures. Do a good job in the training of personnel in special jobs.
---

The main products are pesticides, intermediates and pesticides, fungicides and herbicides such as imidacloprid, acetamiprid, (E)-nitenpyram and pyridaben.
Contact Information
14th Floor, Block A, Golden Times Square, No. 9999, Jingshi Road, Jinan Area of China (Shandong) Pilot Free Trade Zone.
---