Shandong Zhongnong United Company's recent awards and honors
---
1. China's pesticide industry HSE management system compliance enterprise
In order to comprehensively improve the responsibility concept of China's pesticide industry and improve the management level of pesticide companies in terms of environment , safety and health , Shandong Province Joint Pesticide Industry Co., Ltd. and Weifang Zhongnong United Chemical Co., Ltd. were audited by experts on-site in July 2017 , in line with The requirements of the HSE Management System Auditing Provisions of China's Pesticide Industry have obtained the certificate of" China's Pesticide Industry HSE Management System Compliance Enterprise ".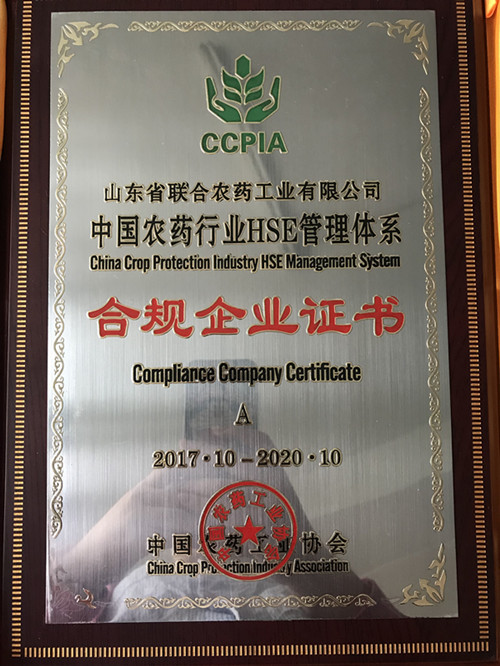 2. National advanced enterprise with high performance model
In order to implement the "Product Quality Law of the People's Republic of China" and "Quality Development Outline ( 2011-2020 ) ", we will guide and encourage enterprises to learn and practice high performance models, continuously improve the quality of products , services and development , and enhance the enterprises in the new situation. In order to compete in the market, Shandong Zhongnong United Biotechnology Co., Ltd. was approved by the China Quality Association in November 2017 , and was awarded the honorary title of "National Advanced Performance Model for Advanced Enterprises" and awarded medals and certificates .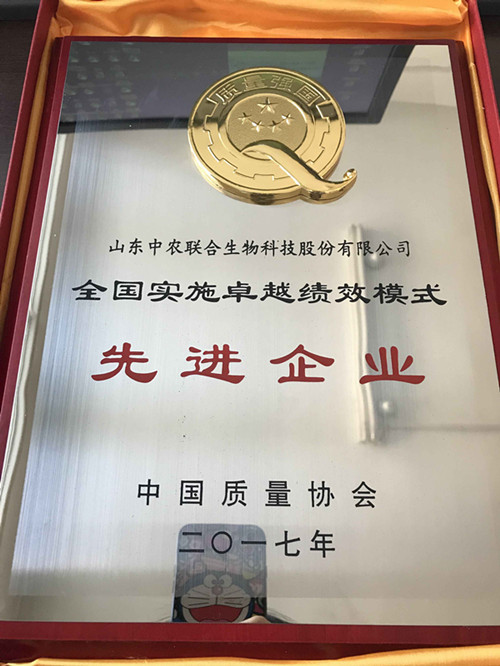 3, the national quality trust team
In order to firmly establish the core concept of creating value for customers and related parties, increase guidance and promotion, fully mobilize the enthusiasm of grassroots team members, and continuously improve the overall quality and level of the team , Taian nicotine synthesis 1# workshop synthesis section and Weifang imidazole The alkane production class was approved by the China Quality Association in December 2017 and won the honorary title of " National Quality Trustworthy Team " and issued a certificate . The Weifang imidazal workshop Wang Zhiwei and Taian Nicotine Synthetic Workshop Meng Haibo were respectively awarded the "National Quality Trustworthy Team Construction Activity Recommender". "and the "National Quality Management Team Activity Excellent Referrer" title .
4. Shandong Province School-enterprise Cooperation Advanced Unit
In December 2017, Shandong Zhongnong United Company won the honor of "Advanced Unit of School-enterprise Cooperation" issued by Shandong Provincial Staff Education Association and Shandong Provincial School-Enterprise Cooperation Steering Committee. The company firmly establishes the concept that "talent resources are the first resource" and always regards the construction of talent team as the core work to enhance the technological competitiveness of enterprises. For many years, it has successively worked with Shandong University , Tianjin University, Jilin Agricultural University, Qingdao Agricultural University , Shandong Agriculture. Universities, Taishan Medical College, Taishan College and other universities have established a school-enterprise cooperation relationship , which has laid a solid human resource foundation for promoting the healthy and rapid development of enterprises .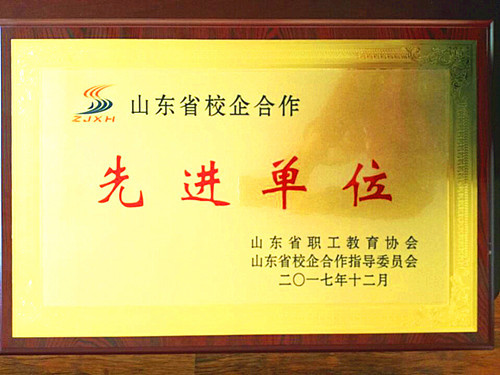 ---

The main products are pesticides, intermediates and pesticides, fungicides and herbicides such as imidacloprid, acetamiprid, (E)-nitenpyram and pyridaben.
Contact Information
14th Floor, Block A, Golden Times Square, No. 9999, Jingshi Road, Jinan Area of China (Shandong) Pilot Free Trade Zone.
---